About
Following the success of the innoTech Building in the same R+T Park, The Cora Group Inc. increased its commitment to sustainable environmental design with The CORA Building. This 3 storey, 100,000 square foot building also achieved LEED® Gold status for New Construction. The state-of-the-art LEED features not only make The CORA Building an environmentally 'smart' building which is sensitive and intuitive to the comfort needs of its occupants, it exemplifies The Cora Group Inc.'s commitment to sustainability, ingenuity, and community.
6,000 SF – 15,000 SF Available for sublet.
Contact Cora Group for more information.
---
This building has achieved the following:
Energy Efficiency
Advanced building-automation for mechanical and electrical systems saves power and gas consumption
No CFC-based refrigerants, which affect the ozone layer
Maximized insulation and building products to control heat gain and loss through the building envelope.
Motion-activated lighting keeps the lights off unless someone is in the area.
Reflective roof minimizes 'heat island effect' – reducing cooling costs
Water and Storm Water Efficiency
Rainwater is harvested for restroom facilities, which use low-flow plumbing fixtures
Adaptable and drought-resistant native species plants require little, if any, irrigation.
Naturalized landscape cleanses overland water-flow prior to it entering bio-swales, which absorb the surface water.
Site and Materials Efficiency
Construction waste was diverted from the region's landfill sites
Recycled content was used in construction materials
Use of environmentally friendly products reduced volatile organic compounds (VOC's)
Recycling and Composting is enforced and monitored
Only green cleaning products are used, banning toxic chemicals which pollute rivers and streams, and make it back into our food chain.
Onsite showers and bike racks support alternatives to driving gas powered vehicles.
Leasing Contact
Adrian Conrad
COO
The Cora Group
Phone: 519-570-2672
Email Us
Availability
6,000sf – 15,000sf available in sublet space. Contact us to arrange a tour of this premium office space.
Additional Information
Architect
Robertson Simmons Architects Inc.
Specifications
3 storey, 100,000 sq. ft.
Awards/Designations
LEED(r) Gold NC (New Construction)
Tenants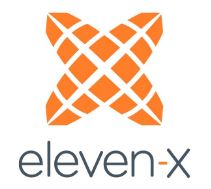 The CORA Building is located within the David Johnston Research + Technology Park, adjacent to the University of Waterloo, and situated within Waterloo's emerging IdeaQuarter.
The IdeaQuarter is home to world-changing ideas, the focal point where academia, industry and people collide, collaborate and excel. A vibrant epicentre for world changing ideas, the IdeaQuarter brings together the brightest people, most innovative companies and the best resources.
Public Transit Accessible (Waterloo LRT)
Free parking
Bicycle parking